These are some of the photos my mommy captured during our Trick or Treat last Thursday. I enjoyed trick or treating, alright? But I was also scared of some of the houses and the decorations. They looked real, or some are real if I should say. Some people were dressed up that made me scared. Others have big ghost/witch figures in their front yard. Some looked creepy, so dark with all the artificial smoke all over that looked like a cemetery. Mommy laughed at me, she was so bad while I was shivering because I was really scared.
Some snaps below of me so scared, you can tell by the look on my face for proof!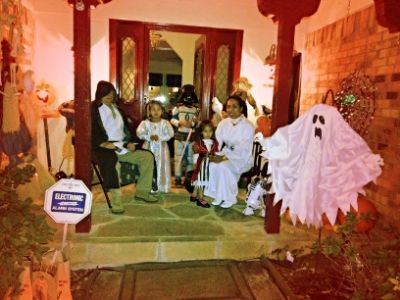 … photo above and below was the first house we visited on our street, it's mommy's friend's in-law's house. They had a lot of Halloween decorations, some moving ghosts and noise makers that were scary. The family with us in the picture is my mommy's friend tita Jazzmine and her family…

… you can tell I am shivering in this shot above…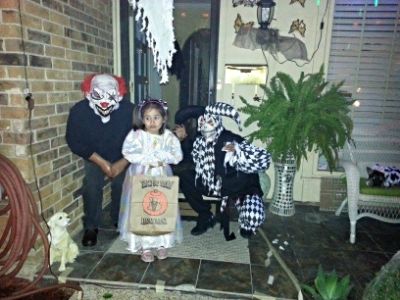 … I was very scared of them, they got so close to me and were moving!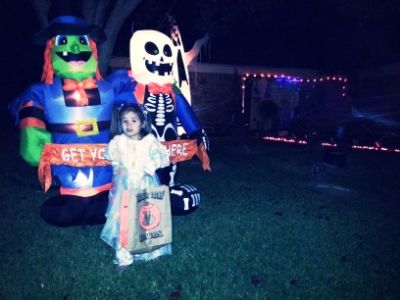 … I am not really happy in this photo above. By their entrance, it was already very scary and then mommy made me pose near this scary inflatable behind me…